Hello Soldiers!
Merry Christmas and a Happy New Year! There was a lot of incredible content from Christmas this week so I just had to push this highlights out while you were all still on Holiday. Check out some of the amazing artwork, videos, and events here, or join us on Discord in our #creative-streamplug channel where all these amazing artists are gathering together to share their work.
Content considered for this Community Highlights was submitted up until Tuesday, December 26, 2017. Anything submitted after this date will be considered for the next post.
Note: We try our best to properly credit all community work, but once in a while we may make a mistake. Please let us know if anything is off and we'll make corrections as soon as possible. Thanks!
Merry Christmas Everyone!
Christmas Card, by: filthsmell
Thanks for the card, filthsmell!
82DK Christmas Card, by: Sathoryn
Merry Christmas, 82DK! Love it
Christmas HE Delivery, by: Passionate
Logistics saves christmas...
Christmas Card, by: Lercas
Cheap colonials and their tiny gifts...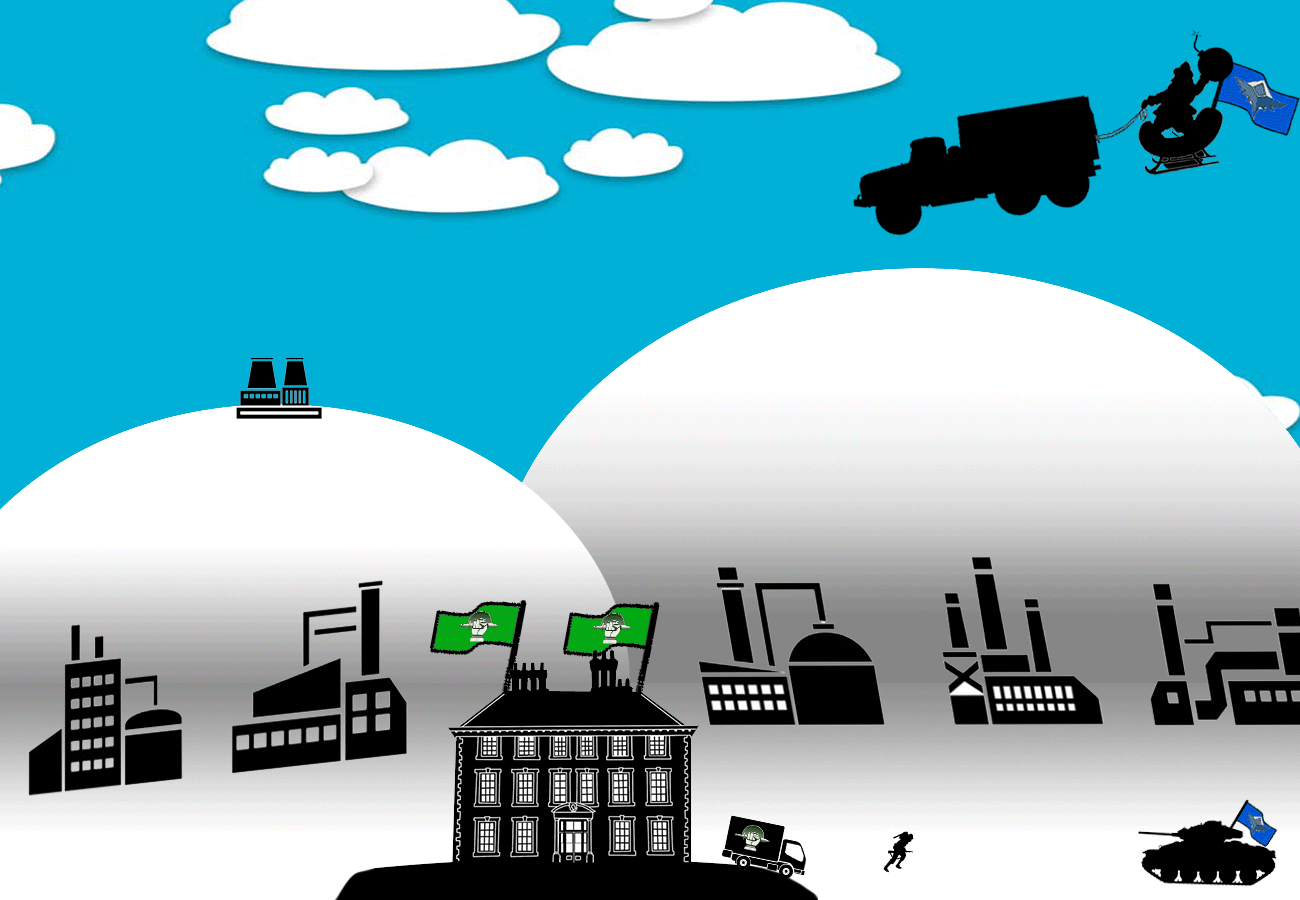 Christmas Bombing, by: Charlie
Christmas Truce-Breaker...
Christmas Cigarettes, by: Charlie
And here they are making up!
Christmas Colonial by: Sir
Walking in a Winter Wonderland
Foxhole Christmas Icon, by: Thomas
You'll kill a lot more people if you sharpen that candy cane!
Warden Christmas Pixel Art, by: Regalo Bubba
He's so cute!
EDGE delivers, by: M.C. & Foolz
It wouldn't be Christmas without Edge.
12 Days of Foxhole, by: Blizmore and 4darkling4
Catchy tune!
Cool Stuff
The QM, by: Passionate
Over there. Put the B-mats over there!
Warden IG Cross, by: Cmdr.Engi
For The Emperor--Callahan!
I Saw A Bear, by: Padfoot
Character portrait for one of our prominent community members, I Saw A Bear!
Colonial Soldier, by: Passionate
This guy looks proud to fight for the Colonials.
Warden Tank, by: Padfoot
Love this as a concept for a medium tank.
Medium Tank, by: Graveson
I like the little HMG on the front. That'd be cool.
Warden Cosplay, by: Marin
Wow that's pretty darn good for a budget cosplay!
Foxhole Banner, by: Foolz
Chaaaarge!
World Conquest is Coming, by: Clockwise
Well the Stark words are always true... eventually.
Icons, by: MoonMan
Im not sure if these are warden or colonial... or maybe neutral!
Pencil Warden Drawing, by: Arkan
Satchel charge, luger, bayonet, HE grenade.... this guy is loaded down.
Friendly Warden, by: Aperture
Hello little guy!
Warden Passports, by: BaptistBarry
Papers and registration, please.
Warden Poster, by: Jason
You better give that to someone special for Christmas!
Trench, by: Jericho
This would be super cool to have in game.
Western Foxhole Reskin, by: Andret
Cooooooool... One day I hope we get mod support so this can be a thing.
Logo, by: Passionate
Looks a little like an egyptian Hieroglyphic.
Navy Logo, by: Pierce
Sploosh.
Warden Miniature, by: Cmdr.Engineer
Better and better, every week!
Out of fuel, by: Charlie
The submarine ran out of fuel, and the guy underwater is pushing it along.
Propoganda
Join The Attack, by: Timberwolf
I like this because it reminds me of the old war reports!
Colonial Signal Corps, by: Timberwolf
I'd love it if this became a real thing. Contact Sunchips about becoming Scout QM!
Recon Poster, by: Timberwolf
I really like the concept for this. Make it real.
Sincerely the Colonial Legion, by: Amarikano
Man... I'd surrender too if this guy was coming at me across a battlefield.
Join the Colonials, by: Amarikano
Raise the roof!
Scout QM, by: Sunchips
Hmm.....
101st, by: Sunchips
I'm not sure if this is a new clan, or what... but I like the poster.
Multiple Propoganda Posters, by: MoonMan
Put them up on every street corner.
Colonial Logistics Poster, by: Pawlick
I love the style of this one.
Together, by: PFCBannon
Nothing beats the power of friendship
Reformed Colonial Legions, by: Kixx
These guys are really getting good.
Join the RCL, by: Foolz
That dude looks like Tom Hanks
Fight to Liberate, by: Foolz
That looks super dangerous. Crazy guy.
82DK recruitment, by: BaptistBarry
Wouldn't be a Community Highlights post without afew 82DK posters!
Victory will be among us, by: BaptistBarry
82DK flag being held by a green colonial man! Yup. That's how I see this one.
No Never, by: PFCBannon
Say NO to drugs, mmkay?
82DK recruitment, by: Der Kommissar
82DK flag being held by a green colonial man! Yup. That's how I see this one.
Medical Propoganda, by: Capt. Parker
Too bad hearts are in short supply....
Videos and Literature and Links
Defending Jade Beach, by: FlikFlakFluk
Nice to see the FMG getting some use out there.
Deliver the Christmas Present, by: Sunchips
This was an amazing event in which both teams try to deliver a satchel to the enemy townhall using only bayonets.
Community Staff and Dev Team Event, by: Sethfire
We're typically far more professional than this. Honest.
Special Forces Dev Event, by: Kopono
More shenanigans from our friend, Kopono!
The Russian Challenge in a Nutshell, by: Sethfire
This must have taken ages to put together...